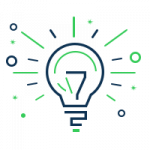 Business listing
Article submission
Competitor analysis
Classifieds submissions
Blog submissions
Profile creations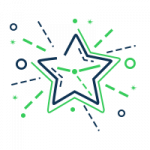 Article submission
Competitor analysis
Classifieds submissions
Blog submissions
Profile creations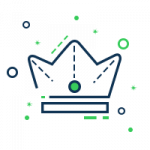 ✓ Classifieds submissions
Search Engine Optimization(SEO)
Recognizing the significance of SEO (search engine optimization) in facilitating online success, we, as a white-label business, focus on delivering customized SEO solutions. Our expertise spans across a wide range of industries, including freelancers, bloggers, self-employed professionals, beauty, manufacturing, shipping, and various other product- and service-oriented businesses. Let us delve into how our SEO services can enhance your business visibility on popular search engines such as Google, Yahoo, Bing, and other web applications.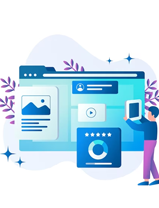 Enhanced Online Visibility
Our SEO services strive to enhance the visibility of your website by optimizing its content and structure for search engines. Through strategic integration of relevant keywords and optimization of meta tags, titles, and descriptions, we aid search engines in comprehending the purpose and relevance of your website to specific search queries. This heightened visibility guarantees that your website appears in pertinent search results, attracting organic traffic and potential customers.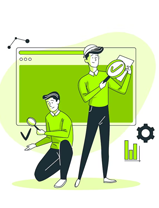 We understand that search engines prioritize websites that deliver a positive user experience. Hence, our SEO services concentrate on optimizing crucial aspects such as your website's structure, navigation, and loading speed to provide a seamless and captivating user experience. By enhancing the overall user experience, we enhance your website's prospects of achieving higher rankings in search results, reducing bounce rates, and fostering increased user engagement and conversions.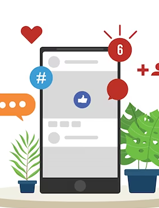 Social Bookmarking Benefits
In our SEO strategy, social bookmarking plays a crucial role. Through the submission of your website to pertinent social bookmarking platforms, we augment its online visibility, generate valuable backlinks, and drive targeted traffic. This systematic approach aids search engines in acknowledging your website's credibility and reliability.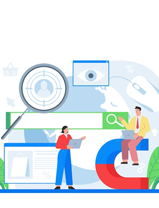 Targeted Keyword Optimization
Through comprehensive keyword research, we analyze and identify the most pertinent and valuable keywords for your industry. By strategically incorporating these targeted keywords into your website's content, we enable search engines to comprehend the focus and significance of your business. This optimization significantly enhances your website's chances of securing higher rankings in search engine results pages (SERPs), thereby increasing the probability of attracting qualified traffic and potential customers.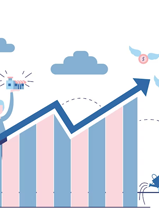 Organic Growth and Long-term Results
Our years of experience in SEO have allowed us to develop effective organic growth strategies. Unlike paid advertising, which provides short-term results, our organic SEO approach helps your website gain sustainable visibility and rankings over time. By focusing on content optimization, link building, and user engagement, we lay a strong foundation for long-term success in search engine rankings.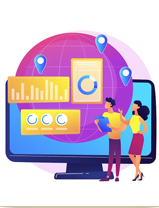 Improved Tag and Meta Tag Optimization
Tags and meta tags are integral in assisting search engines comprehend the content and intent of your website. Our SEO services encompass optimizing tags, meta tags, headings, and descriptions to align seamlessly with your targeted keywords and industry. This optimization ensures that search engines accurately index your website and present it to users seeking relevant information or services.
To summarize, SEO involves optimizing the content, structure, and online presence of your website to enhance its visibility in search engine rankings. Google, Yahoo, Bing, and other search engines utilize intricate algorithms to crawl and index websites, taking into account various factors such as keyword relevance, content quality, user experience, and backlink profile. Our SEO services concentrate on improving these aspects to facilitate search engines in effectively discovering and ranking your website. Through targeted keyword optimization, years of experience in organic growth strategies, and effective tag and meta tag optimization, we ensure that your website stands out in search engine results, driving organic traffic and attracting potential customers to your business.
Which services are incorporated in each package and are included in the price?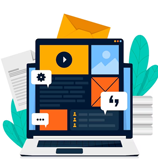 Directory submission involves submitting your website's URL and relevant details to online directories or listing platforms. This practice enhances your website's visibility and generates valuable backlinks. It plays a crucial role in establishing a strong online presence and boosts the likelihood of search engines and potential customers discovering your website.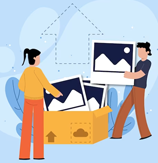 Image submission involves submitting pertinent images associated with your website or business to image-sharing platforms or directories. This method enriches your website's visual allure, furnishes additional content for search engines to index, and heightens the likelihood of your images appearing in image search results.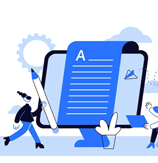 Article submission entails crafting and submitting informative articles that pertain to your industry or niche to article directories or platforms for content sharing. This method effectively highlights your expertise, generates valuable backlinks to your website, and enhances your website's credibility and visibility in search engine results.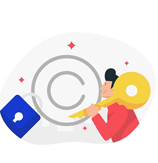 Engaging in classifieds submissions entails publishing advertisements for your products or services on classified websites or platforms. This approach effectively entices potential customers, expands brand exposure, and generates leads by targeting specific categories or geographic regions.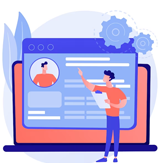 Profile creations encompass the establishment of profiles on diverse platforms, including social media, forums, or industry-specific websites. These profiles serve as a means to present and promote your business, furnish significant details, and interact with your desired audience. By engaging in profile creations, you can elevate your online presence, enhance brand visibility, and generate website traffic.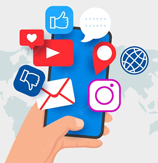 By engaging in social bookmarking, you can submit your website's URL and relevant content to various social bookmarking platforms. These platforms enable users to save, organize, and share web pages of interest. Through bookmarking your website, you expand its reach to a broader audience, generate valuable backlinks, and enhance its prospects of appearing in search results.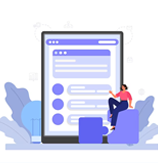 Creating a business listing entails establishing a profile or listing for your business on online directories or platforms dedicated to business listings. This practice effectively heightens your business's online visibility, offers essential details regarding your products or services, and enhances the probability of appearing in local search results.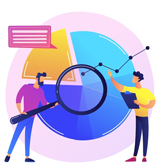 Conducting competitor analysis entails examining and assessing the strategies, keywords, and online presence of your competitors. This practice aids in recognizing their strengths and weaknesses, empowering you to refine your own SEO strategy, target pertinent keywords, and secure a competitive advantage in search engine rankings.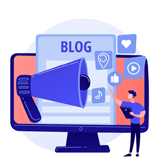 Blog submissions encompass creating and submitting informative blog posts that are pertinent to your industry or niche to appropriate blog directories or platforms. This method contributes to positioning you as an industry authority, generating valuable backlinks, and driving website traffic by tapping into the blog's audience.
Every one of these attributes contributes to optimizing the visibility and online presence of your website. Through strategic integration,
we effectively enhance your website's rankings in search engine results, augment organic traffic, and attract potential customers actively searching for the specific keyword we are targeting.
mene seo
Search Engine Optimization(SEO)